We have been producing iron castings since 1921 and we can offer our customers…
Quality
The Company is certified UNI EN ISO 9001:2008 and constantly
strives to improve its quality standards.
Flexibilty
Our molding plants are very flexible as they are equipped with automatic pattern plate change devices that allow fast pattern changes permitting us to produce even small series< to meet unexpected demands.
Versatility
Since we have molding plants of different sizes and a hand
molding area, we can supply castings from 0.1 to 3000 kg of both grey and nodular cast iron in different shapes, dimensions and quantities. We are therefore able to meet the demands of Customers having a host of casting needs. We can also respond just in time to the demands.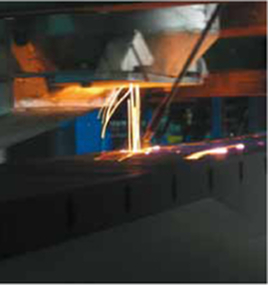 How we were…
….how we are!
Via Dante, 89-91 20013 Magenta
Via Crosa, 70 28065 Cerano
029791465 – Magenta
0321728887 – Cerano
Mon-Fri, 8- 12 / 13.30 – 17.30
parolaeluraghi@parolaeluraghi.it
We respond in 24h